iBusiness Suite TM - is a core Trading Management ERP software solution to manage all functional activities of trading business. That includes Stores and Purchase, Inventory management, Stock Transfers, Billing and Collections, HR, Financials etc. This erp implementation works as a centralized application to support both wholesale and retail. The single enterprise resource planning software can manage chain of outlets which may be distributed across various geographical regions. Being a centralised application it gives complete control over the branch operations like easy stock transfers, authenticity and accountability of stock.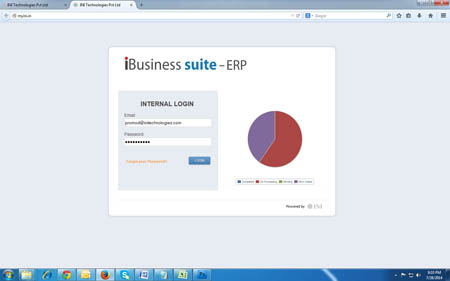 It supports multiple points of sale (POS/ VAN Sales) interfaces that can be adapted to meet unique requirements.

This powerful core trading application automates Inventory business management processes such as store operations and provides centralized control for multi-store retailers

Along with automating the full range of Inventory Management Process, RMS Store Operations enables managers to maintain tight control over inventory, pricing, suppliers, promotions, customer information, and reporting.

The powerful Inventory management module of iBusiness Suite covers all the operations of a ware house /store and suits to control the inventory effectively with the help of different kinds of reports and efficiently manage the purchase, operations and billing sections.